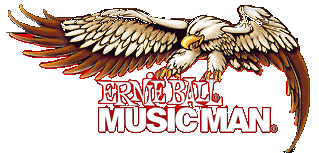 ProMusicTools gehört zu den weltweit größten autorisierten Ernie Ball Music Man "Premier Dealer" Stützpunkten
und engagiert sich als Mitglied im internationalen Music Man Premier Dealer Network.

ProMusicTools is one of the largest authorized Ernie Ball Music Man "Premier Dealer" stores worldwide
and a proud member of the international Music Man Premier Dealer Network.
• • •
HOT NEWS! PDN 2012 Limited Edition Modelle in individueller Wunschkonfiguration bestellbar!

Nur für kurze Zeit: Bis zum 27.04.2012 ist es uns noch möglich, Instrumente aus der neuen, zeitlich strikt limitierten "Roasted Honey Burst"-Reihe nach Ihren individuellen Spezifikationen beim Hersteller in Auftrag zu geben.

Es sind diesmal fast alle Music Man Modelle aus der aktuellen Standardproduktion als Basis zugelassen. Glücklicherweise beträgt der Aufpreis auch nur ca. 400 EUR gegenüber dem jeweiligen Standardmodell, dafür bekommt man neben den einmaligen Eigenschaften wie Mahagoni-Korpus, Pao Ferro Griffbrett, Stainless Steel Bünde und MOP Inlays, auch noch einen sehr schönen Hals aus "roasdted maple" und eine farblich auf den Korpus abgestimmte Kopfplatte! Diese Instrumente werden sehr schnell zu gesuchten Sammlerstücken. Wir werden selbstverständlich - neben bereits zahlreich vorliegenden Bestellungen im Kundenauftrag - auch eine ausreichende Zahl an Gitarren und Bässen für unseren Ladenbestand bestellen. Wer jedoch ein bestimmtes Modell mit bestimmten Spezifikationen haben möchte, sollte unbedingt jetzt ordern: Nach Bestellschluss sind keine Änderungen mehr möglich. Bitte kontaktieren Sie uns bei Interesse für ein individuelles Angebot.
• • •
HOT NEWS! PDN 2012 Limited Edition models can be ordered to your preferred individual specs!

Only for a short time: Up to the deadline of 27.04.2012, we are in a position to order instruments from the new, strictly limited "Roasted Honey Burst" Series, based on your individual specifications.

Almost all Music Man guitar and bass models from the current production are allowed as a basis this time. Another good news is that the upcharge is only around 400 EUR against the respective stock production model, and besides the unique features like a mahogany body, Pao Ferro fingerboard, stainless steel frets und MOP Inlays, you are getting an extremely nice figured neck made of "roasdted maple" and a color-matching headstock! These instruments will be instant collector's items. Besides the many customer orders, we are of course ordering a significant number of guitars and basses for our own stock. However, for those who would like to have a particular model with specific individual details, we strongly recommend to place your order now: After the deadline, no changes will be possible anymore. Please contact us for your individual offer if interested.
• • •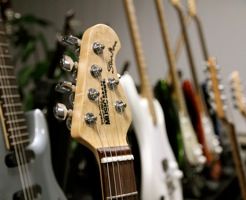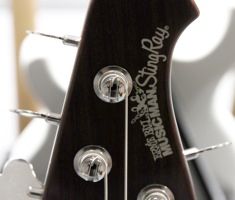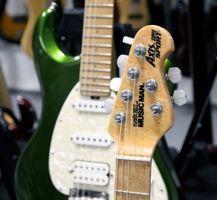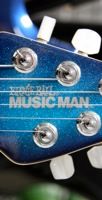 Wir führen das gesamte Programm an Music Man Instrumenten und Zubehör, einschließlich exklusiver Sondermodelle, zu attraktiven Preisen.
Als spezialisierter Music Man Stützpunkt bieten wir Ihnen eine äußerst breite Auswahl an sofort verfügbaren Modellen und Modifikationen
sowie Originalzubehör, Music-Man-spezifisches Know How aus langjähriger Erfahrung, und freundlichen individuellen Service.

We carry the entire range of Music Man instruments and accessories, incl. exclusive Limited Edition models, at attractive prices.
Being a specialized Music Man center, we offer you an exceptionally broad range of different models and modifications,
original accessoires, Music Man specific know how based on many years of experience, and a friendly individual service.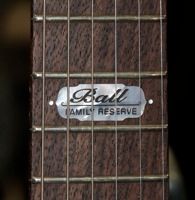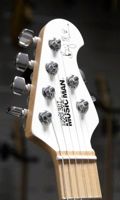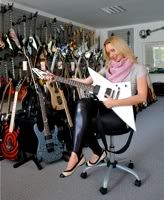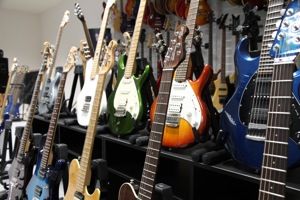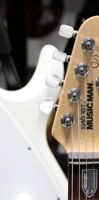 Bei Interesse an einem der hier angebotenen Music Man Instrumente schreiben Sie uns bitte einfach eine fomlose E-Mail an info@promusictools.com
mit Angabe Ihrer Versand- und Rechnungsanschrift: Sie erhalten daraufhin eine Bestellbestätigung mit allen notwendigen Details zur weiteren Abwicklung.

Selbst wenn Sie Ihr Wunschinstrument hier nicht finden, lohnt es trotzdem anzufragen, denn nur ein Teil unseres Sortiments ist derzeit online announciert.
Gerne bestellen wir Ihnen außerdem auf Wunsch ein beliebiges Music Man Modell aus dem aktuellen Programm in der Farbe und Konfiguration Ihrer Wahl.
Die Lieferzeit beträgt i.d.R. ca. 4 Monate. Bei Interesse bitte einfach anfragen, per Email oder auch telefonisch unter +49 89 54784657 (Mo-Sa 11-18h MEZ).

If interested in any of the Music Man instruments offered here, please just send us an informal email to info@promusictools.com,
telling us your shipping and billing address: We will then send you an order confirmation with all necessary details about the further procedure.

Even if you don't find your desired instrument there, it is usually worth it to enquire, as only a part of our inventory is featured online at this time.
Also, we will gladly order any brand new Music Man model from the current production for you, in accordance to your specifications.
Delivery time is approx. 4 months. If interested, please just contact us for further details, by email or by phone at +49 89 54784657 (Mo-Sa 11-18h CET).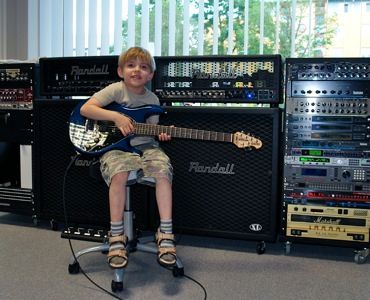 ---
Alle Texte und Abbildungen © ProMusicTools / Musik Meyer GmbH / Music Man & Ernie Ball Inc. Alle Rechte vorbehalten. Verwendung ohne ausdrückliche schriftliche Genehmigung nicht gestattet.
All texts and pictures © ProMusicTools / Musik Meyer GmbH / Music Man & Ernie Ball Inc. All rights reserved. Use without prior written permission prohibited.
---